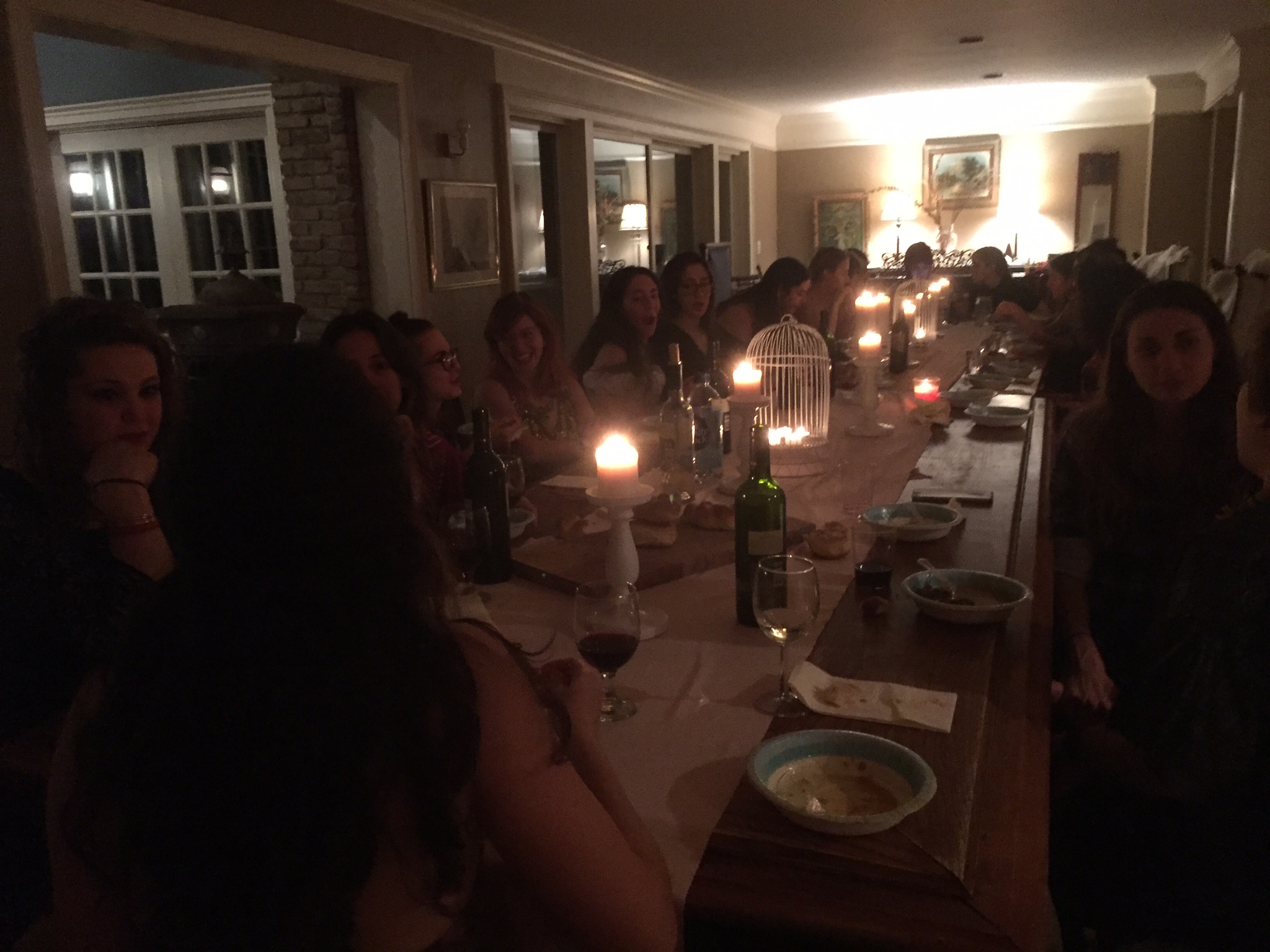 Embodying the Divine Feminine
The Well of Wills retreat was designed to stimulate each participant's imagination and ultimately help her locate and transform areas of self-doubt into self-esteem, curiosity, creative expression, presence and connection. This journey was designed with a uniquely Jewish lens: drawing from Kabbalistic teachings from the Genesis story about the "Divine Feminine" as embodied wisdom/intuition.
"The weekend was healing."
Traditionally practicing Shabbat was very eye-opening to me and how beautiful it was. My favorite moment was watching the ending ceremony and the 12 or so women dancing and chanting songs in Hebrew was so beautiful, something that has been passed down for thousands of years but still remains constant.
— Diana Morgan
"It's so difficult to sum up how meaningful this weekend was for me."
I have always felt so in awe of my friends who are artists, and who are able to translate their unspoken, unstructured thoughts and feelings into a tangible creation which communicates those feelings to the outside world. I have always felt like I can't do that, because I'm not an "artist", or naturally talented at drawing or painting or dancing or other common artistic forms. But this weekend I surprised myself. Participating in the theater workshop was such a transformative experience. I realized that I *can* express myself creatively, once I get past those feelings of judgment and self-doubt. If I write, I am a writer. If I dance, I am a dancer. If I decide to paint, I am a painter. I am, and can be, an artist.
— Leah Goldberg
"Everyone was there to connect and grow."
I found myself in intense conversations very quickly - we were sharing with one another without any shame or judgement. Nessa's workshops were a highlight for me because it was out of my comfort zone but so in my zone at the same time. It was an intuitive and free spirited experience that continues to go with me and I want more of it!
—Dana Jabreel